PEACE – LOVE – ROCK & ROLL
Paying homage to the original Jam Bands of the late 60's and early 70's – the Allman Brothers, Clapton, Santana, Little Feat, Rolling Stones, James Gang, the Doors, Steely Dan, Neil Young, CCR, and many more. We are forever indebted to Beaker Street and Clyde Clifford.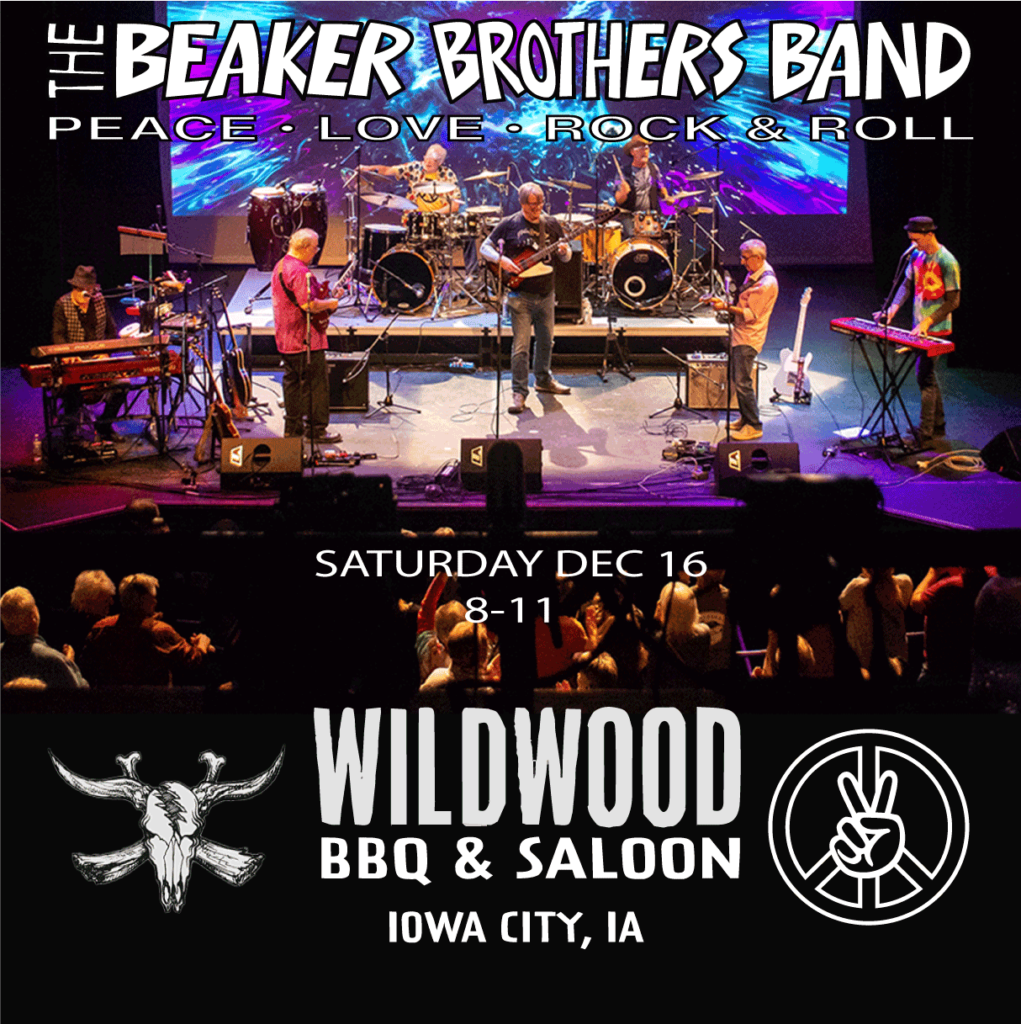 BEFORE THERE WAS ALTERNATIVE
…there was the only alternative. The one place to find out where music was headed. Before XM schlock and FM rock, there was the Mighty 1090, churning out progressive rock way after bedtime. Clyde Clifford's Beaker Street on KAAY from Little Rock, Arkansas was the beacon pointing the way for our music, and we were listening. 

We cut our teeth on the music of Eric Clapton, Jimi Hendrix, Santana, the Allman Brothers and the Grateful Dead – and we're still gnawing on it. Now, we're going back to where the jam bands came from, to the time when rock, blues, jazz and Latin music met and grew into our inspiration. Call it what you want – post-psychedelic, proto-alternative, protest music (we like that one), retro, southern-progressive-hippie rock, whatever — you can bet that great bands like Phish and Moe and Umphrey's McGee would still be punching the clock at their day jobs without the contributions of Jimi, Eric, Carlos, Duane, Jerry … and Clyde.

The Beaker Brothers Band isn't a nostalgia act or a tribute show. We're playing music that has been in our heads and our hearts since we first heard it. It's music of the night from Back in the Day, played by guys who are as awed by it now as when we were driving home from a gig in 1969 and suddenly pulled off the road on a hilltop 'cause Clyde was blowing our minds again, and we couldn't get the signal down in the valley.

This is not your father's rock band. No, wait, maybe it is. Anyway, we're sure you're gonna dig it.

Join the Beaker Brothers Band for a joyride from the Summers of Love — it'll be really groovy.
Peace. And thanks, Dale.

Join the club for band news, schedule updates, and a FREE POSTER!
BOOKING: Venues, Owners, Promoters
Our Electronic Press Kit has everything you're looking for.